Service
Contact:Sam Guo
Email:samguo@hencobeauty.com Skype:samguo1210
Address:B16,4th floor Zhongxi Building ,No.306 Jiefangzhong Road Yuexiu District ,Guangzhou China
Telephone: 0086-20-28326732
Fax: 0086-20-28326702
Mobile Phone/wechat/whatsapp: 0086-13760640202
Welcome to our B2B Alibaba .
HK-12 Best selling rf cavitation vacuum lipolaser machine
7 in 1 weight loss slimming machine
1.Multi-polar RF LED handle
2.Tripolar RF LED handle
3.Bipolar RF LED handle
4.40Khz Cavitation Ultrasonic
5.Vacuum RF Velashape
6.6 Large lipolaser pads 650nm
7.2 Small lipolaser pads 650nm
Lipolaser Instruction
Lipolaser,also knows as soft laser,cold laser or low level laser therapy,uses red light 650nm laser energy to penetrate the skin,when the fat cells are simulated,the cell membrane will create the pores to release fatty acids and glycerol.
Feedback shows,with exercise or the infrared therapy,the fat cells will be burnt or drained by the lymph
circulation.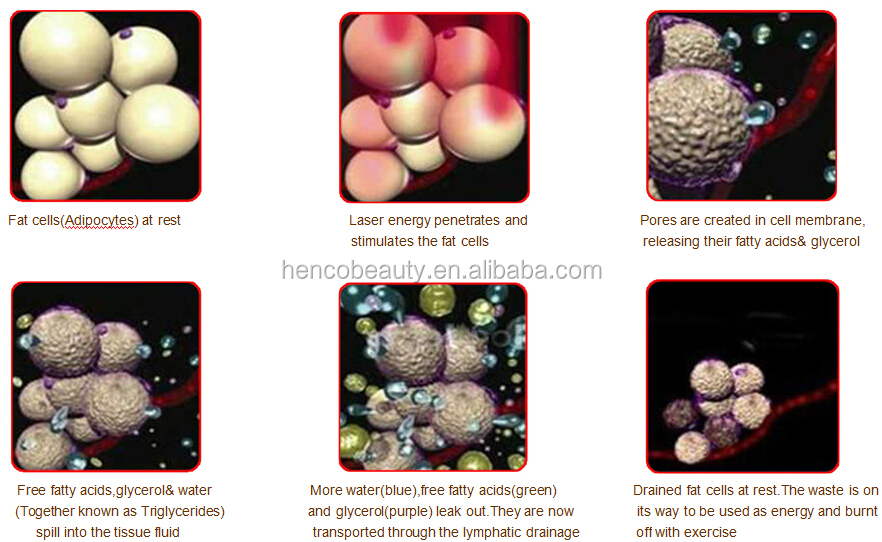 One year real treatment on the market shows lipolaser has achieved comparable results by liposuction,30%
reduction in the fat layer depth after just one treatment.Additional treatments improve results further. Immediate
results can be seen after each treatment as the fat cell contents are released.
Feed back shows lipolaser has been successful to reduce 3-4cm after just one treatment,some get better 6-8cm,
the best one is 12cm fat reduction.
v Intensive physical lipolysis to remove fat
v Excess fat cell melted
v Body slimming, cellulite reduction
v Smooth fatigue
v Remove obstruction from channels and collaterals
v Promote and accelerate the body's metabolism
40K Cavitation ultrasonic
Ultrasound cavitation strong vibration produced by the low frequency ultrasound, which effectively dissolves
stubborn cellulite. Besides, due to strong vibration, thermal effect of low ultrasound frequency will be
absorbed by subcutaneous tissues and converted into heat. The heat will increase cellulite temperature and
gradually dissolved deep fat into liquid state, and finally except from the body via lymphatic metabolism.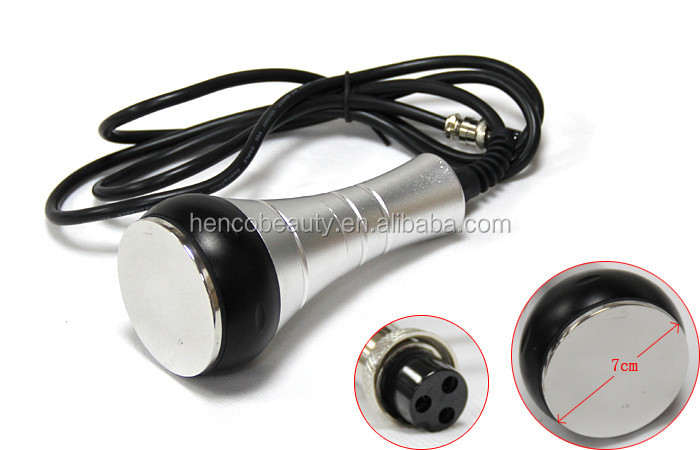 Multipolar RF tripolar RF bipolar RF
Multipolar RF technology can heat the dermis and subcutaneous fat layer, at the same time, contract collagen
fibers and stimulate collagen regeneration, so it can achieve better effects of skin tightening, wrinkle removal,
fat reduction and body contouring. And also this machine has Tripolar 5 MHz RF for face and bipolar 5 MHz
RF for eyes.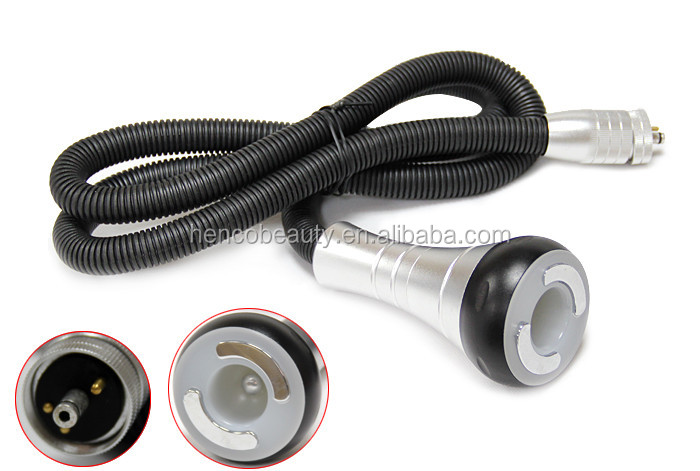 That lipolaser uses dual wavelength 650nm diode laser,with 8 pads,6 big lipolaser pads,each big has 9 diodes,2 small pads,each 3 diodes,total 60 diodes.Each pad half 650nm diodes.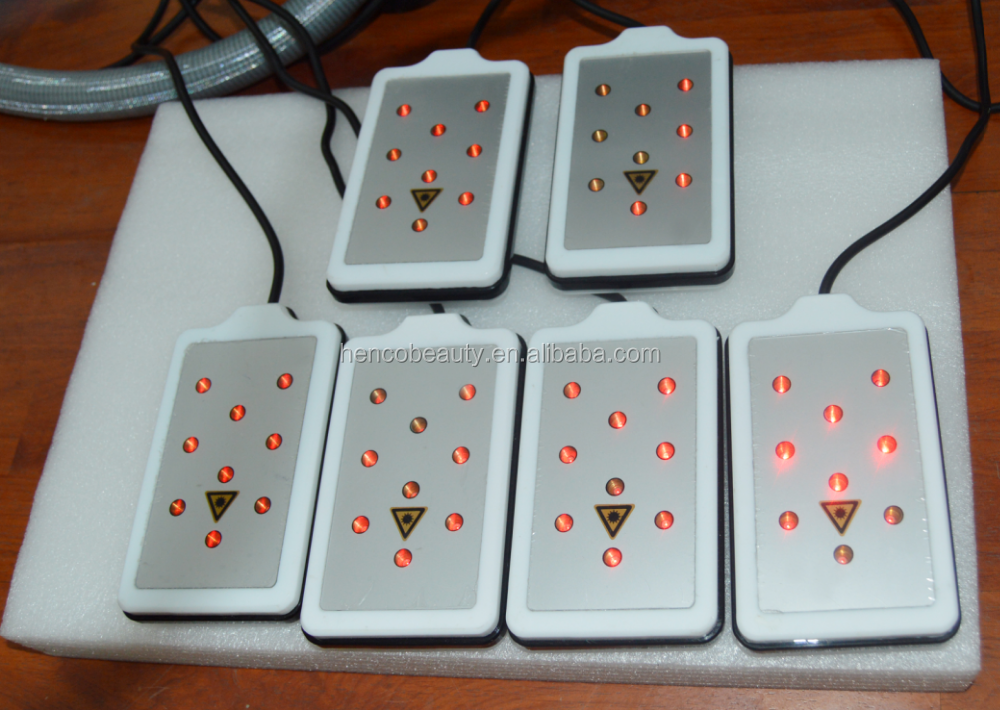 1.Big lipolaser pads each 9 diodes,the large enough pad will treat more area each time.
2.Japan Mitsubishi diodes ML101J27 inside
3.Much more effective laser energy with 100mw-mw( pulsing)
4.Pulsing mode with changeable frequency
5.Long lifetime with 8000-10000 hours from Mitsubishi data sheet
6.Smart operation screen,automatically set the treatment data for different treatment area,neck,back,abdomen,arms and legs.
7.Positive feedback for the fast and effective fat reduction.
| | |
| --- | --- |
| Energy Output | Mix 60x 100mW , |
| Voltage | 220v or 110v/50Hz-60Hz |
| Diode laser type | Mitsubishi ML101J27 |
| Safety | On Board Diagnostics |
| Classification | Electrical Class 1, Type B applied part |
| Pads | 8 pcs ; 6 big pads 2 small ones |
| Total diodes | 60 pcs |
| Fuse | 5A |
| Mode of Operation | Continuous |
| Ingress Rating | IPXO |
| Environmental requirements | 10°C to 40°C |
| Cooling requirements | Air cooled |
| Maximum Output Power | 100VA |
| NW./GW | 23KGS/25KGS |
| CE | CE WITH LVD AND EMC |
| Touch screen | 7' touch screen |
| Spec. | 59*43*45CM |